Windmill Farms provides premium-quality, organic mushrooms to customers across Canada and the United States year-round.
For over 60 years, we have placed innovation and people at the forefront, partnering with industry leaders to integrate the best technology and develop state-of-the-art facilities to serve some of the largest retailers and food service companies across North America.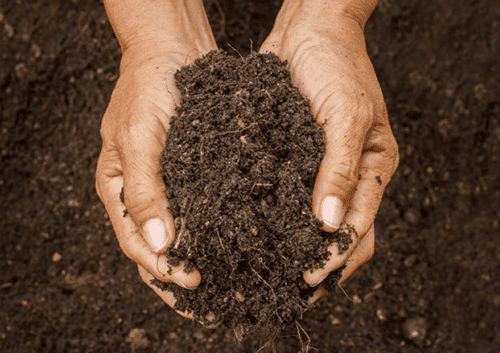 Compost Production
Our indoor compost facility is responsible for the production of high-quality mushroom compost that is required for the mushroom growing process.
Indoor production mitigates supply inconsistencies, from excess heat and humidity in the summer, and from frozen ingredients in the winter months.
Managing this supply internally ensures consistency of supply and quality.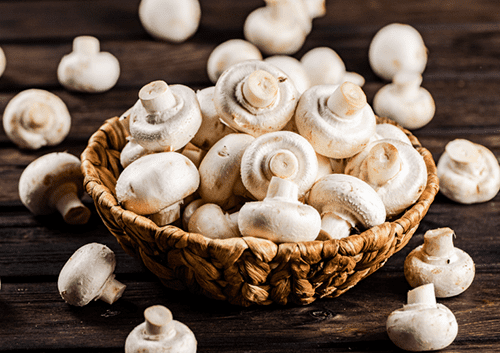 Mushroom Growing
The production of white and brown mushroom varieties take place at our temperature controlled, state-of-the-art farms north east of Toronto. The farms are situated on a 100-acre site in Ashburn ON and a 170-acre site in Manchester ON.
Windmill is a leader in organic mushroom production and is readily able to meet the increasing demand in this sector of the market.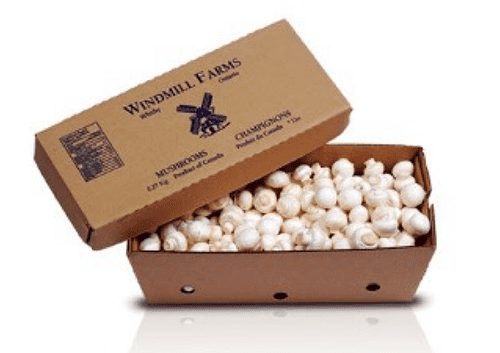 Distribution
Our warehouse and logistics team operate 14 trucks servicing direct store deliveries and warehouses throughout Ontario and the Greater Toronto Area on a daily basis.
Partnership with multiple third party carriers keep our mushrooms moving along distant shipping lanes out of province and across North America.